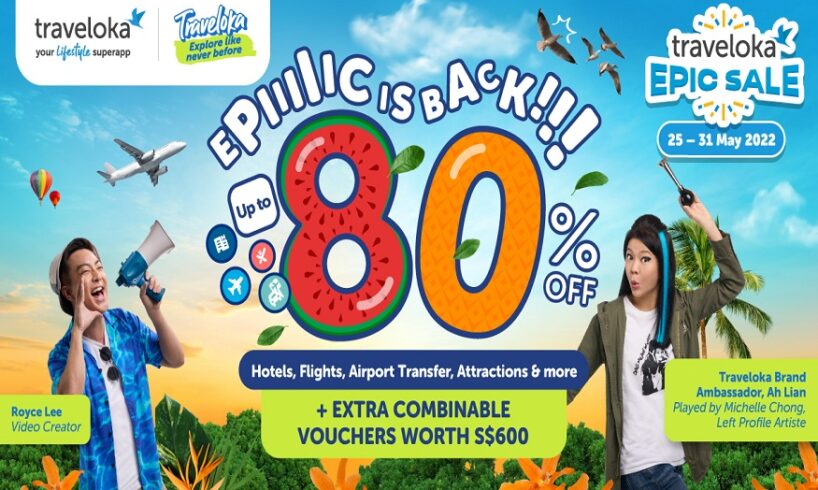 When you come to Singapore, there are many places that you don't want to miss. But, have you ever gone to Tanjong Pagar? The place will bring you a warm welcome by the weather, the culture, the experience, and also of course the food.
Tanjong Pagar is a historic district located within the Central Business District in Singapore. If you want to go there, it would be better if you stay for 1 or 2 day at some of the best hotels in Tanjong Pagar, like Sofitel Singapore, Oasia Hotel Downtown, or any other hotel. So, you won't run out of time to explore the location.
Don't know where to start to explore Tanjong Pagar? Don't be afraid, just follow this list, you will get some things to do in the location.s
1. Jinrikisha Station
This historical building was built in 1903 by the Japanese. The Jinrikisha Station used to function as a registration center for transportation in the past. But, it is more likely to know Singapore's history by visiting these places.
Nowadays, you can enjoy the views of the station with some parts of the building mainly used as houses, offices, shops, and a restaurant. The aesthetic architecture makes the most of the building very insta-worthy to take some photos for the IG feed.
2. Maxwell Food Centre
Legendary place with various legendary foods to explore, Maxwell Food Centre is one of the must visit places in Tanjong Pagar. You can find tons of local food with the best prices in here. An authentic flavourful Hainanese chicken rice and nasi lemak, porridge, and also mee pok, is a must try Singaporean food. And don't forget the chicken rice from Tian Tian Hainanese Chicken Rice that was approved by Gordon Ramsay.
When you want to go Maxwell Food Center, take your time to lunch there so you can find the hype in the places with a lot of people eating.
3. Tanjong Pagar Distripark
Feeling artsy on the day? Tanjong Pagar Distripark is one place to visit. Since back then, The Ditsripark has been known as an arts hub for anyone who wants to visit.
In this place, you'll see some independent art galleries, such as Galerie Steph and Gajah Gallery, and Singapore Arts Museum. Not only arts, you can also find how intriguing that the combination of technology and art can be so much fun to look at and explore.
4. Two Men Bagel House
Tanjong Pagar has its own signature dish that you can get as a side snack. Two Men Bagel House is one of the best bagel cafes in Singapore. You will taste the combination of the best butter on the bagel and the topping varies from sweet and savory.
If you don't know what to try, just take a bite of a basic cream cheese bagel, or a Nutella Pistachio bagel. Any flavor you want to try, just shortlist these places to visit later on snack time.
5. Little Korea
Tanjong Pagar has been greatly influenced by Korean culture, so this place is also known as Little Korea of Singapore. In Tanjong Pagar, you can find many Korean food outlets that stretch end to end of Tanjong Pagar Road near Duxton Hill.
Not only for food, you can also hunt for Korean traditional clothes in these places or you can even do Korean-themed photography at some of the Korean boutiques in Tanjong Pagar.
If you want to go there and spend some nights at Tanjong Pagar, you can use Traveloka, Southeast Asia's lifestyle superapp to choose the best hotel with the best offer package and price.
Only for you, you can get a special offer if you pack your bag and choose your one or two day staycation from 25 to 31 May, so you can enjoy the 2nd EPIC Sale.
Bigger than before, Traveloka EPIC Sale is offering you the biggest discount up to 80% so you can enjoy your Singapore staycation as you can Explore Like Never Before.
Traveloka EPIC Sale Singapore will give you the best deals for many Traveloka products such as hotels, flights, and activities that you can get in Singapore.
So, what are you waiting for, go visit Traveloka site and download the app now!