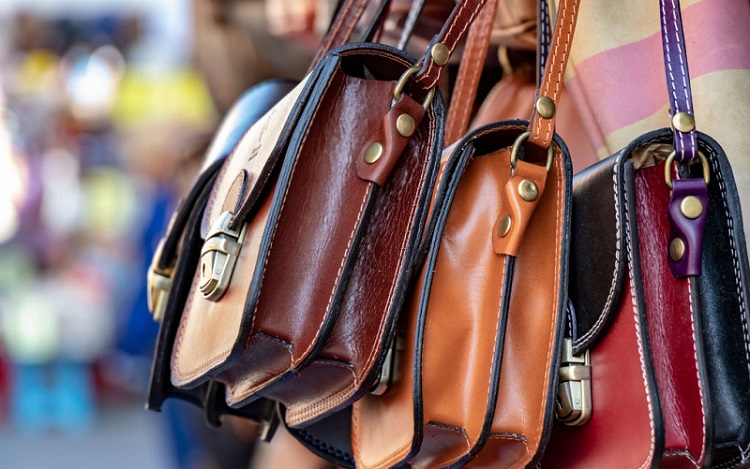 While purchasing a handbag online, we come across many situations where returning a product becomes necessary. It may be due to receiving a damaged product or change of mood at the last minute. This is why shopping with a company with a good return policy is important.
You may be hung up on buying a collection of the best handbags online or from the store but without a good replacement policy, if found any damage or less than your expectation, you will be stuck with an unwanted handbag in your closet.
Here are different reasons for which you might want to return your handbag: 
Incorrect dimensions ordered 
Every stylist will suggest you to buy a handbag considering your body dimensions. If you are tall and carrying a small-sized handbag, it will not look apt. Likewise, if you are short carrying a bulky bag, it will make you look shorter.
The most common reason for returning a handbag is ordering the wrong size. Usually while shopping online, it can be difficult to anticipate the correct information like length, width and other factors. Thus, if you shop from a seller with no return policy you will end up with the wrong handbag entirely.  
Tips: This is where interacting with customer care or sellers can be very helpful, they will guide you better with the product size. Also, read reviews before making a final purchase to get an idea about previous customers' experience with size and description.
Product will not be of any use
Sometimes, you purchase a handbag just out of sheer excitement of buying something new for ourselves, but later you may realize that you no longer need it. This is where a brand with a good return policy can work as a boon. Usually, online shopping sites offer 15-30 days of return policy but this may vary depending upon company to company.  
Tip: Always read the return policy before purchasing because the different companies have a different number of days allotted for return.  
Product does not match the description provided on the site
You may encounter description mismatch like colour variations, size discrepancy or any other feature that is missing or is not provided against what was described. Many times, online portals tend to provide fake photos just to lure the customers into buying. In such cases, you can return the handbag or ask for a replacement.  
Tip: You can even file a complaint with customer care that will bring the best solution to your problem.  
Product does not meet your expectations
To attract customers in buying from them, the online seller uses images and offers to make the buying experience exciting but this is not always necessary that they match customer expectations. Whether a handbag is branded or not, it doesn't need to go with the value and quality that you were hoping for.
Read More: Why is Blue Sapphire Stone being a Good Choice?
Tip: Before buying, it is always advisable to read descriptions and reviews; this will give you a better idea of whether the handbag is up to your expectations or not.
Seller delivered you the wrong handbag
Many times consumers receive a handbag different from the one they ordered. This is where the seller lacks in packing the item right. For such a situation, instead of compromising and keeping the delivered handbag, you can file a complaint and ask the seller to replace or refund the handbag.   
Multiple purchases
If you are confused over which handbag to choose from, then a seller with good return policy can work best for you. You can shortlist different designs and types of handbags you like, get them delivered, try them on and choose the one that suits you. After that, return the rest.  For instance, If you are buying a tote handbag online, you can select different colours and see which suits best and return the rest.
Tip: Many online sellers provide try at home options, which can help you in figuring out what kind of handbag you need. This is just like availing in-store experience at the comfort of your home.  
In conclusion
Whether you are buying online or from the store, always read the return policy of the seller. This will surely help you while returning or replacing the handbag. Otherwise, you may be stuck with an unwanted handbag sitting in your closet.