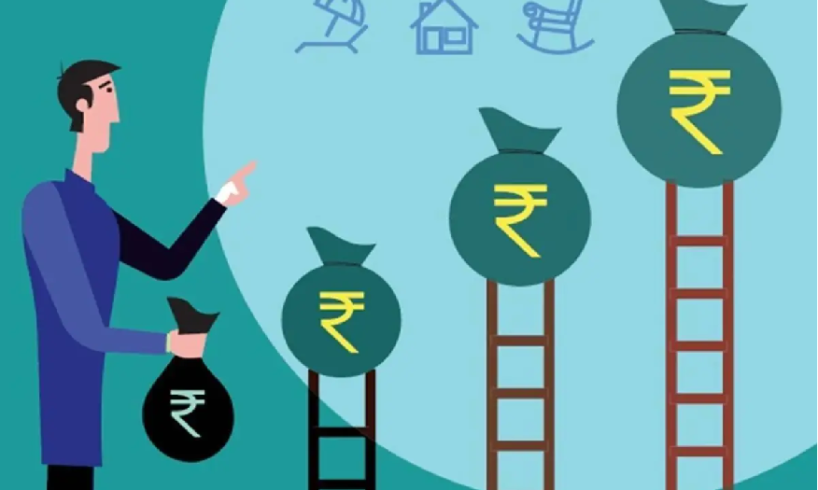 In today's day and age, when inflation is on the rise, one must invest in the right financial instruments for wealth creation. Along with investment options, one must also add a good, well-designed life insurance plan to their financial portfolio. A ULIP or a Unit-Linked Insurance Plan is an insurance product that merges both these aspects, life insurance, and investment, within one offering.
There are various insurers providing different kinds of ULIPs these days. Choosing the right one that suits your needs can get a bit difficult sometimes. To help you, we look at some vital factors that you must consider when adding ULIP to your portfolio.
What is a ULIP and how does it work?
First, let us understand  what a ULIP is  and how it works. A ULIP covers two financial aspects – life insurance and investment. The premium that you pay for your ULIP is divided into these two purposes. One portion of the premium is used to build the life cover and the other portion is used to invest in the financial instruments of your choice. A beneficial feature of ULIPs is that one can choose what kinds of asset classes they want to invest in. Those with a low risk appetite can opt for debt instruments; those with a higher risk-taking capacity can opt for equity; a balance of both can also be achieved with the help of hybrid funds.
The returns on your fund depend on market performance and the rising/falling interest rates. Hence, one must exercise caution when investing in the markets via ULIPs.
What to consider before selecting ULIPs for your portfolio
Fund switching options
In a ULIP, not only can you choose what kinds of funds you want to invest in, but you can also switch your investment from one option to another. The fund switching feature unique to ULIPs allows this. For example, let's assume you have invested 70% of your funds into equity. However, you are sceptical of market performance in the coming weeks. So, youcan shift that investment into debt funds by reaching out to your insurer.
Fund switching options are available for a limited number of times in a year. You should opt for a plan that allows for the maximum of free switches.
ULIP charges
As compared to other life insurance products, a ULIP may incur a higher number of charges. This is to compensate for the various benefits it offers. The  ULIP calculator  you use may not display the costs of these charges. Some common ULIP charges include fund management charges, premium allocation charges, policy administration charges, partial withdrawal charges, and so on. These charges may differ from insurer to insurer and from plan to plan as well. Hence, before you sign the policy proposal, do take a look at the charges you will be paying.
The returns generated by the ULIP plan
Since ULIPs are investment-oriented products, they tend to have varying returns depending on the assets the fund house has invested in. Choosing a fund that has had historically high returns means a higher chance of your money earning good returns as well. Even though past performance cannot be the sole indicator of future returns, one must not underestimate it when it comes to reviewing the ULIP fund.
Life coverage feature
In one's attempts to gain returns, one must not overlook the life coverage feature of the ULIP plan. You should check if comprehensive coverage is being provided. A long tenure along with coverage of multiple kinds of demises should be present in the policy. Furthermore, you should check if the life cover amount you want is available within your budget. You can use a ULIP calculator to see how you can adjust the costs of the policy as per your budget.
The specific goal of the ULIP plan
Many ULIP plans are geared towards a specific goal. For instance, there are retirement-oriented ULIP plans that are long-term in nature and are intended to help you during your retirement years. Child-specific ULIP plans are also present in the market; these help you meet the financial needs of your child's education, marriage, and so on.
We hope the information provided here has helped you understand what a ULIP is, how it works, and what you should consider before adding it to your portfolio.