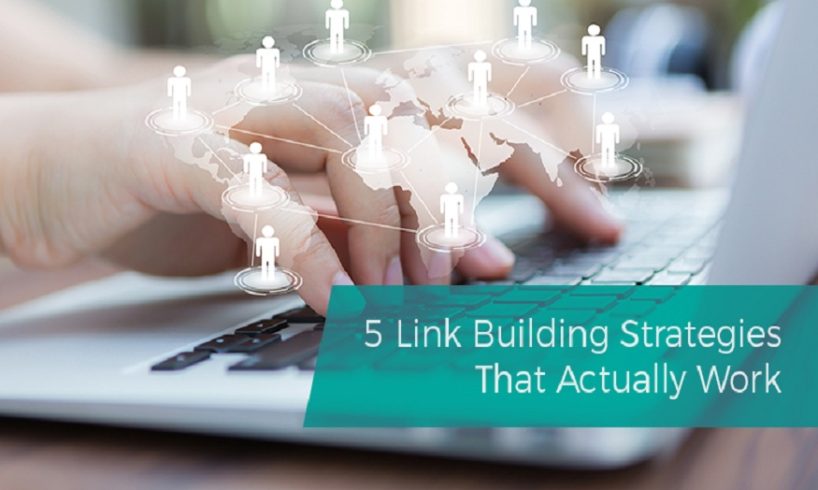 If you're trying to rank a website on Google and other search engines in 2020, you can't overlook the importance of link building. You need to create a solid strategy that will assist you to get high-quality backlinks. In fact, backlinks remain one of the top-most crucial ranking factors for search engines.
That said, whether you're a SEO beginner who is learning how to create links or you're an SEO expert who is doing link building for years and only want to learn new tactics that work, there are truly dozens of methods you can adopt.
Read more: GRE: Admission timelines and steps to prepare for it
In this post, you will learn how to create links with tactics and strategies that are still practical and effective for earning you the top spot rankings. We will share top 5 link building tactics alongside some basic information about backlink building.
What is Link Building?
Link building is a key element of any effective SEO strategy; in this process, you get other sites linked to your site. Many people agree that creation of links for any site is the toughest job in search engine optimization, while it's one of the highly rewarding technique if done right.  
Don't know how backlinks work?
Suppose there are two websites A and B and site A links to site B then Google's algorithm gets a strong hint that site B deserves higher ranking for specific keywords due to the value it provides to the users.  Backlinks are usually called as inbound links, external links, or links.
Why is Link Building Crucial For SEO?
The key reasons why you need to ensure you have a strong link building strategy are:
Your website rankings will get a boost on Google, Bing, and similar search engines.
Google will index new pages on your website quickly.
Your credibility as a business will be increased in eyes of clients.
You could get advantage of the most targeted referral traffic.
TOP 5 LINK BUILDING TECHNIQUES THAT WORK IN 2020
Now, it's time to go through those top 5 link building techniques that still holds significance in the industry. 
Article submission is a method in which you write a good article related to your niche and post it to relevant free article submission sites for acquiring a backlink. Your article needs to be approved by the admin or moderator of the site to which you're making your submissions. Therefore, don't forget to take care of the quality, good readability, keyword density, and proper formatting.
In the past when there were no emails and SMS messages then people used to connect via telephone. People used to note down all the phone numbers in the telephone directories.  Now, when it comes to finding contact numbers of service providers or businesses, people make use of the internet. They can find numbers of thousands of businesses with ease online and that has become possible due to web directories. Instead of phone numbers, companies submit their website URLs to these website directories.
You can refer to multiple directory submissions sites for adding your website's link to their database so users can easily discover you online.
Classified submission sites are the platforms where you can create advertisements/ads for your products & services. These ads are very useful in attracting local audience so you can make your brand famous locally easily. Just be consistent.
Guest posting, also popular as guest posting involves manual outreach to several high domain-authority websites for blog submission. You need to get approval from those sites and once you're got an approval then you need to create a compelling post on the trending titles in your niche as per the guidelines of the website on which you're posting this content. Of paid and free guest blogging sites, we recommend to go for free ones initially and slowly move to the paid ones if you wish to do so.
Blog commenting is a second to none link building techniques in 2020 where you need to just comment appropriate thoughts on blogs of other businesses. Your comment should have your website link so other readers can visit your website and an engagement between both of you gets created.
You need to roll out these 5 tactics to get great inbound links to become competitive in the market.